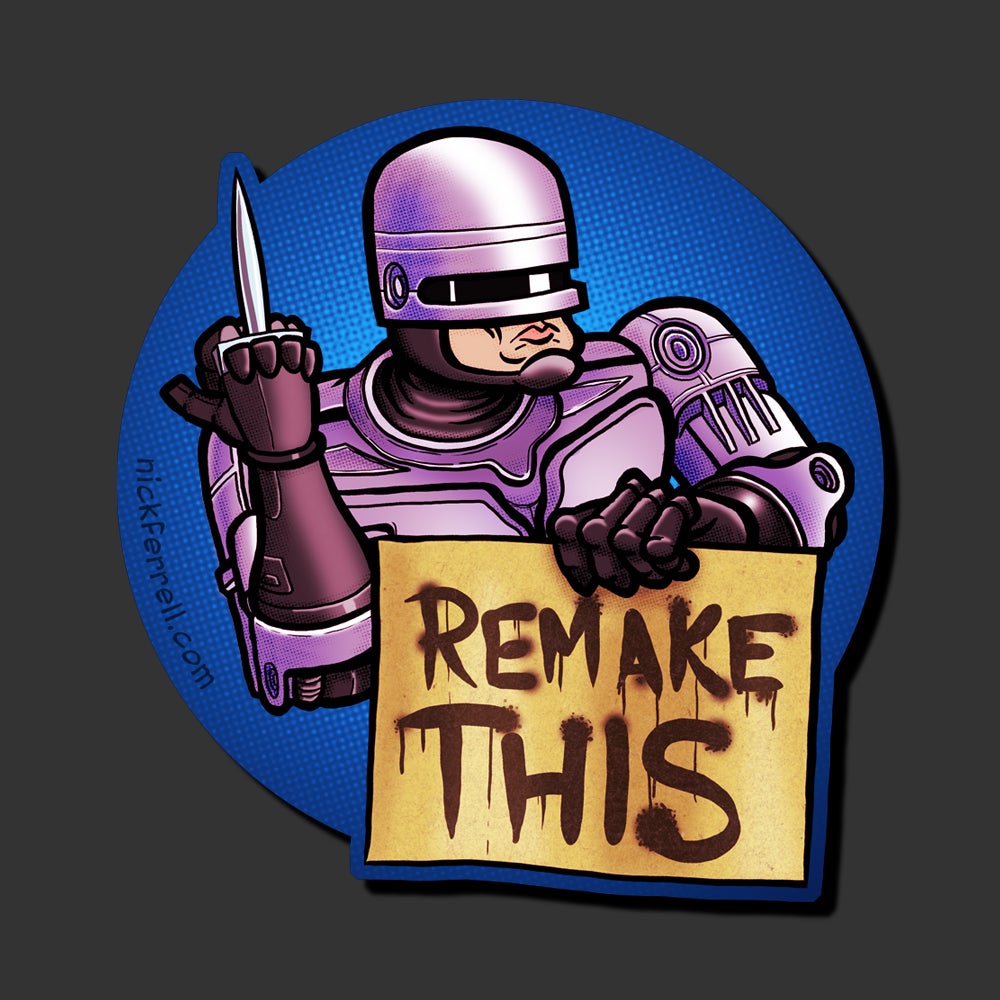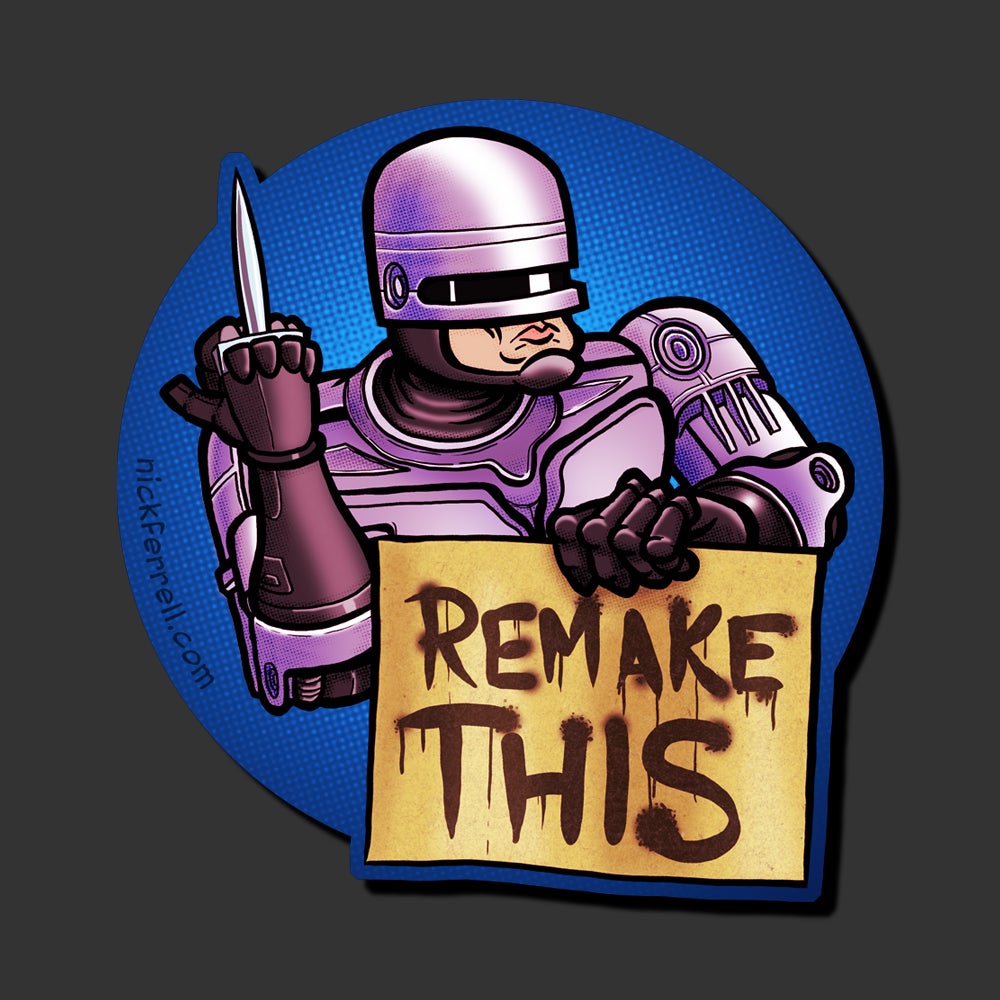 Remake This! Sticker
$1.00
Remaking the original "Robocop" was the worst idea since "Robocop 3" and everyone involved in its production should be thrown in jail. I'd buy that for a dollar and now you can too.
Vinyl sticker measures approx. 3"X3" and would look swell on the rear window of your brand new 6000 SUX.
All sales handled securely through PayPal.