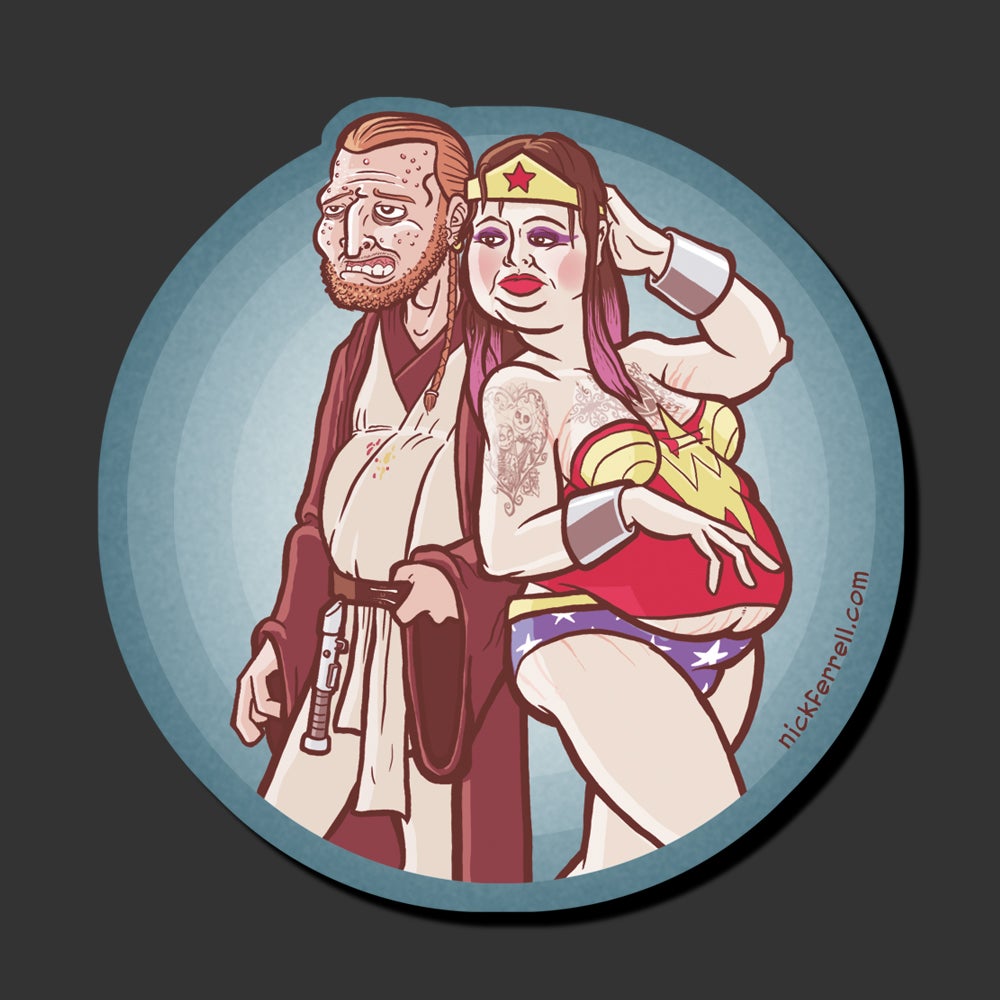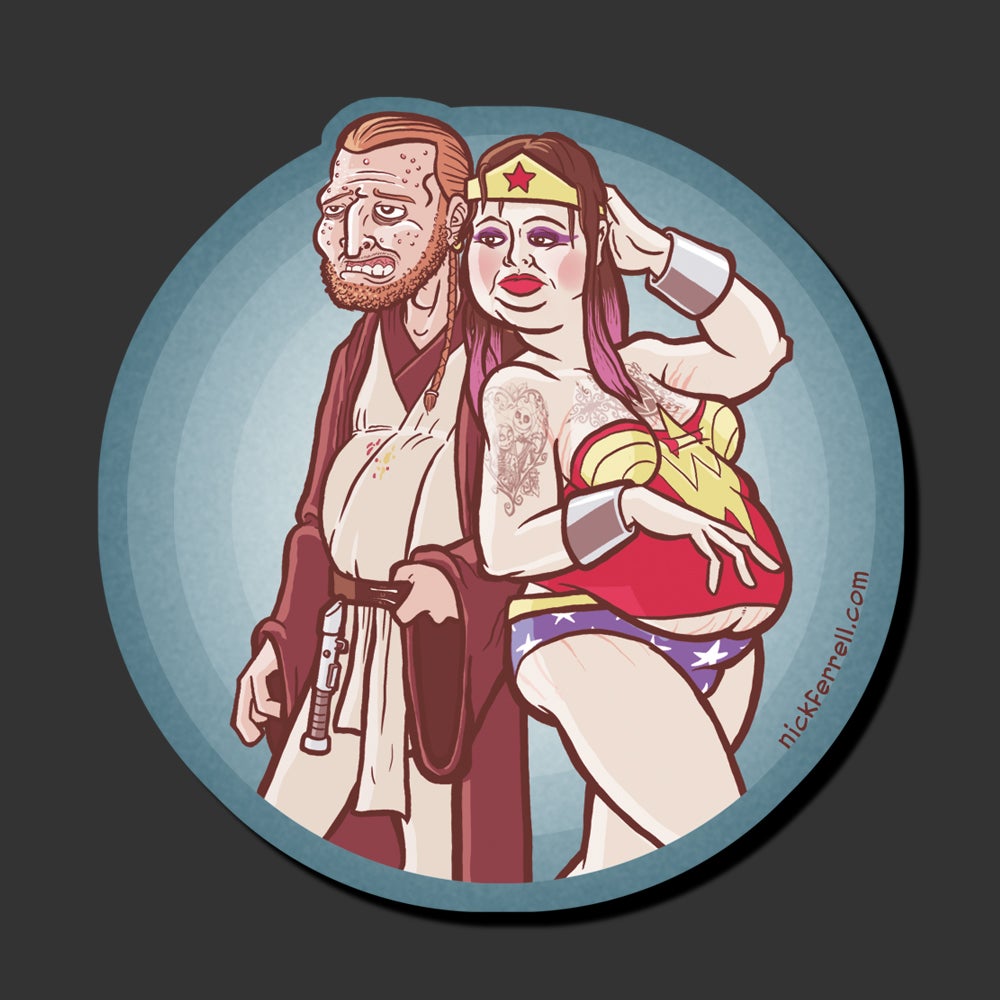 Cosplayers Sticker
$1.00
Chet (32) and Shannon (28) will escape the mundane sadness of their lives by dressing up as their favorite pop culture characters at the local comic convention this weekend. The following Monday Shannon will go back to work at Hot Topic while Chet briefly looks for a job online before giving up to instead play World of Warcraft for seven hours straight. Shannon will bring home Jack In The Box for dinner, which they will eat on a broken IKEA coffee table while watching Chet's "Firefly" box set for the sixth time.
Vinyl sticker measures approx. 3"X3".
All sales handled securely through Paypal.